VietJetAir (Ho Chi Minh City) has signed a Memorandum of Understanding (MOU) for up to 92 A320 Family aircraft and will lease eight more from third party lessors. The agreement signed with Airbus covers for 42 A320neo, 14 A320ceo and six A321ceo, plus 30 purchase rights for the A320 Family.
VietJetAir is an existing A320 operator, with eight leased aircraft already in service. The carrier took delivery this week of its ninth A320, delivered new from Airbus via the US leasing company AWAS.
Top Copyright Photo: Antony J. Best/AirlinersGallery.com. Formerly with Olympic Air, Airbus A320-214 SX-OAU (msn 4193) became VN-A699 with VietJetAir.
VietJetAir: 
Bottom Copyright Photo: Airbus. The first Airbus A320 with Sharklets, the pictured A320-214 F-WWDR (msn 5742), was just handed over to the carrier as VN-A682 on September 26, 2013.
Air Costa (Vijayawada, India) has acquired three E-Jets for the launch of its scheduled regional airline service in India. Two Embraer 170s have been arranged from ECC Leasing, Embraer's wholly-owned subsidiary. The new carrier has also purchased one new Embraer 190 from Embraer. The firm order is already included in Embraer's backlog as an "undisclosed" customer.
Air Costa today said it is in the process of getting final approvals from the Directorate General of Civil Aviation (DGCA) and would launch operations in July 2013.
The no-frills Air Costa will initially fly to Bangalore, Chennai, Hyderabad and Vijayawada as well as key secondary cities in the north and northwest of the country.
The new operator had initially planned to launch operations using five Bombardier Q400s.
Copyright Photo: Air Costa. Formerly operated by Gulf Air as A9C-MA, Air Costa will lease this Embraer ERJ 70-100LR G-CHJI (msn 17000278) from ECC Leasing Company as VT-LSR.
VietJetAir  (VietjetAir.com) (Ho Chi Minh City) on December 15 launched its ninth domestic route linking Ho Chi Minh City with Vietnam's the paradise island of Phu Quoc. The carrier will also be the first airline operating an Airbus A320 aircraft on the route.
Attending a ceremony to celebrate the route's maiden departure from Phu Quoc International Airport, guest of honor Prime Minister Nguyen Tan Dung was joined by dignitaries from the Central Government, the Ministry of Transport, Kien Giang province people's committee and representatives from VietJetAir. The carrier also marked this special occasion by providing 300 health insurance cards to residents of Kien Giang province living in disadvantaged circumstances.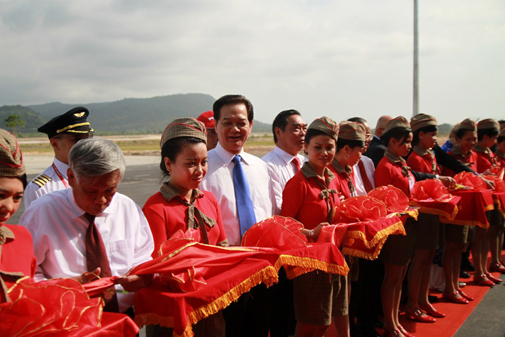 VietJetAir will become Vietnam's first private airline to open an international route on February 10, 2013 when the airline flies from Ho Chi Minh City to Bangkok. This auspicious date is the first day of the New Lunar Year, so perfect timing for Vietnamese, Thai and foreign travelers planning to celebrate by travelling abroad during this festive season.
The route will start off with round trip per day initially with VietJetAir's newly acquired Airbus A320. The one hour and 30 minute flight will depart from Ho Chi Minh City at 11 am (1100) and return from Suvarnabhumi Airport at 1:30 pm (1330).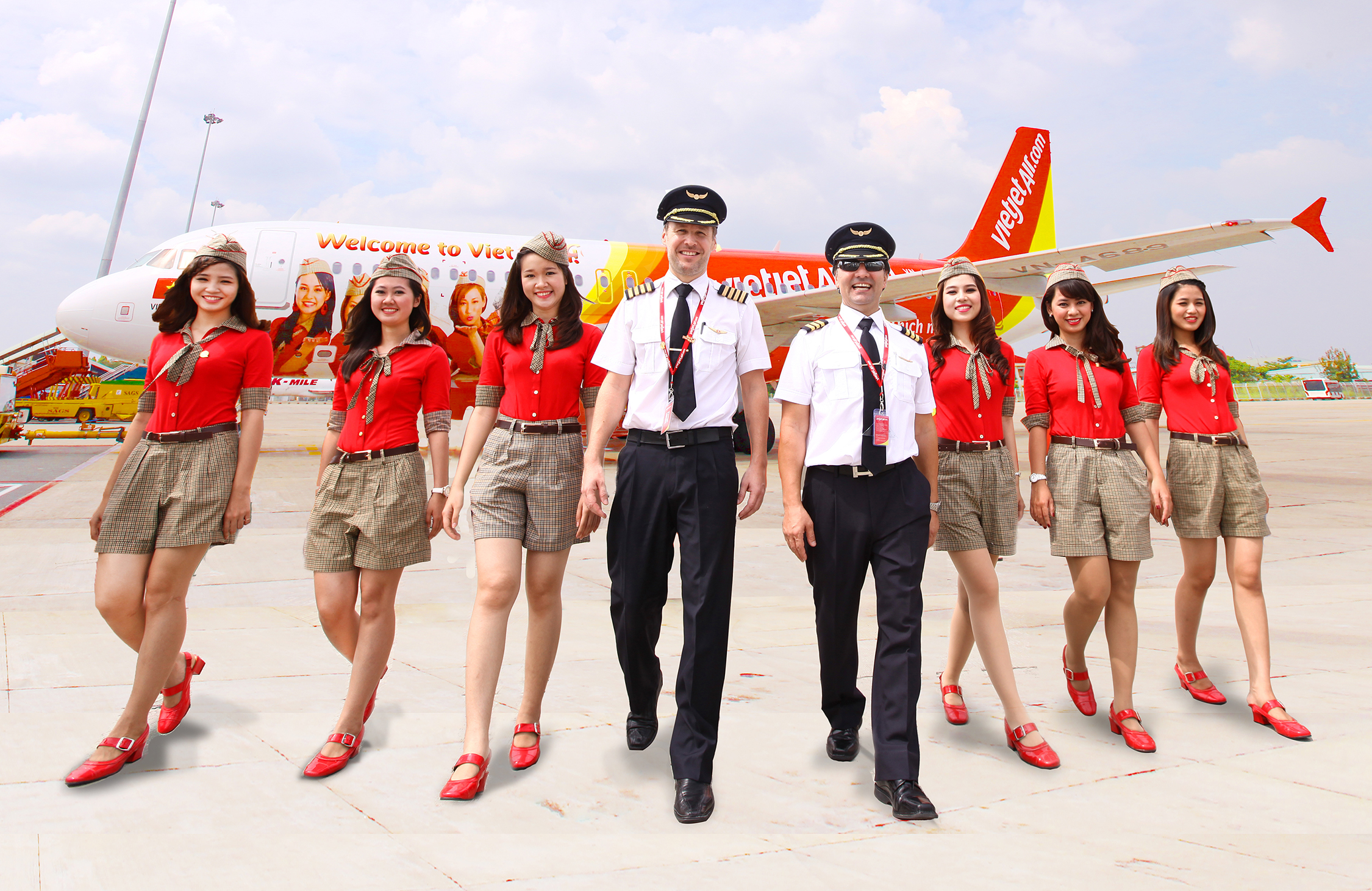 Above Photo: VietJetAir. VietJetAir's flight crew get ready for international operations.
The first private low-fare airline of Vietnam launched operations on December 25, 2011.
Top Copyright Photo: Antony J. Best. Formerly operated by Olympic Air, this Airbus A320-214 registered as SX-OAU (msn 4193) will join the VietjetAir fleet as VN-A699.
Hot New Photos: 
Ryanair Boeing 737-8AS EI-DHJ (msn 33819) BOH (Antony J. Best), originally uploaded by Airliners Gallery.
Ryanair (Dublin) will close its Marseille base in January due to French taxes and social insurance requirements. Ryanair considers its employees to be Irish employees while French authorities consider the employees to be under French law. 13 routes will be dropped.
Read the full report from Reuters:
Copyright Photo: Antony J. Best. Boeing 737-8AS EI-DHJ (msn 33819) lands at Bournemouth.
Ryanair Boeing 737-8AS EI-DHJ (msn 33819) BOH (Antony J. Best), originally uploaded by Airliners Gallery.
Ryanair (Dublin) plans to cut United Kingdon winter capacity because of the British government's departure tax and high airport charges, resulting in a loss of 200 Ryanair jobs at Stansted airport according to this report in the WSJ.
Read the full report:
Copyright Photo: Antony J. Best. Boeing 737-8AS EI-DHJ (msn 33819) prepares to land at Bournemouth.