Brussels Airlines adds a tenth aircraft to its long-haul fleet and commits to growth in Sub-Saharan Africa, its most important market. 
With the extra capacity, the Africa expert of Lufthansa Group reopens the route to Nairobi and increases its connections between Brussels and Kigali to a daily service. This brings the number of Brussels Airlines' destinations in Sub-Saharan Africa to 18.
Brussels Airlines continues to invest in its intercontinental network and fleet, as a tenth Airbus A330 will become operational in the Summer of 2024. 
​
Travelers will thus have even more options to fly between Europe and Africa, and benefit from a direct connection between Brussels Airport and the Kenyan capital. Nairobi is not unknown territory to the airline as it already served this destination between 2002 and 2015. 
Extra destination and increased flights to East and West Africa
​
Brussels Airlines will not only add a new destination, the new long haul plane allows the airline to increase the flight frequency to Kigali (Rwanda) to a daily connection. To crew this A330 about 60 pilots and cabin crew members will be hired. Also on the ground extra colleagues will be recruited.
Tickets for flights between Brussels and Nairobi are on sale as of tomorrow, the first flight is planned in June 2024. It will operate six days a week during the summer schedule. In the winter schedule, the route will be flown four times weekly. During the winter, an extra direct flight to Dakar and an extra rotation to Banjul / Conakry and Monrovia / Freetown will be added to the planning.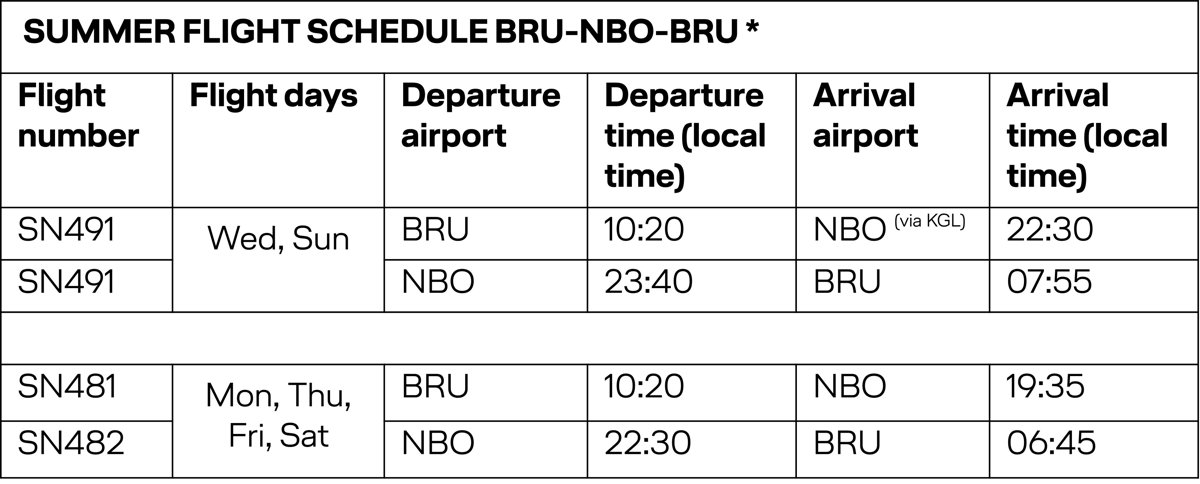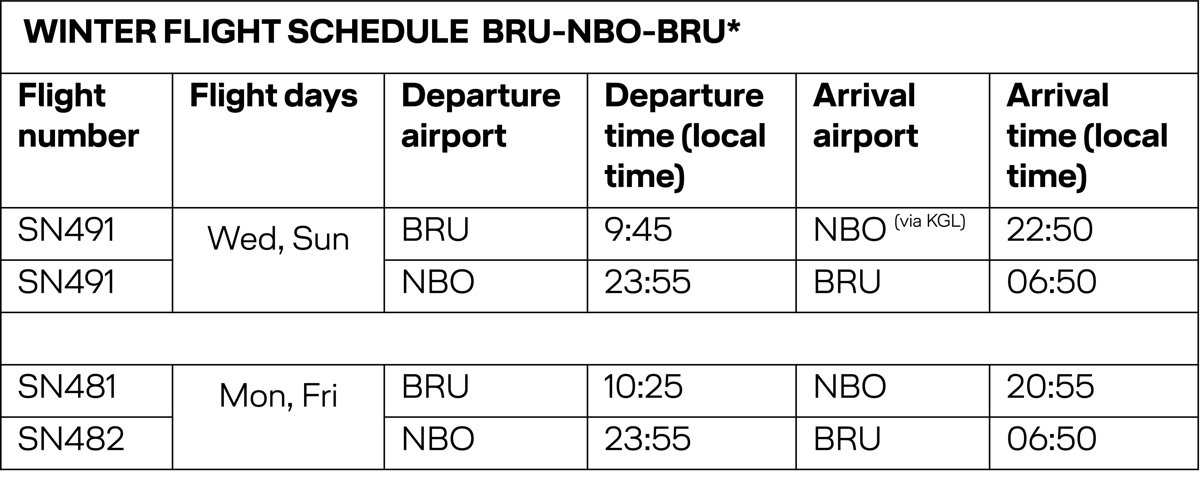 * final timetable can be subject to last minute changes