Marco Finelli reporting from Italy:
Ten candles for AlbaStar. On July 31st the Spanish company with a Sicilian heart, as Daniela Caruso – President of the airline – says, celebrated its ten years of flights in Trapani. In fact, on July 31, 2010 a Boeing 737-400 flew from Palma de Mallorca to Milan Malpensa.
Trapani is now a new base, with a Boeing 737-800 jetliner permanently based there, operating every morning to Rome Fiumicino. This service is all year round. From Rome it is back in the evening and there are connections with flights to Lourdes. In addition to the well-known seasonal routes are operated twice-weekly flights to Cuneo and Milan Malpensa on Mondays and Fridays.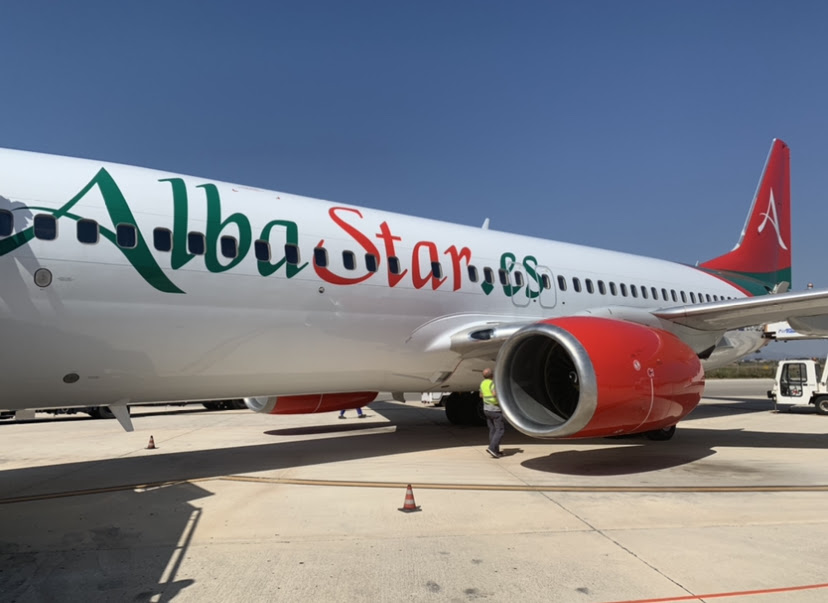 "Trapani is a new challenge for us", Daniela Caruso wanted to specify, "in the future we want to expand the number of routes".
In 2019 with six aircraft, AlbaStar had a turnover of more than 100 million €, a very respectable result. It was possible to do so, because liners wre used mostly on the leisure market and a smal part on regular flights. This year the turning point with a greater commitment on the regular flights  market, thanks to the identification of some market niches in Italy.
During the period of COVID-19, it has operated on demand flights on the repatriation flights segment, reaching South Africa with two rotations. The first was to Johannesburg and then on Cape Town, both with a refueling stop in Cameroon. But also Zanzibar, Mombasa and Egypt.
In the ten years, the fleet was built to 6 Boeing 737-400s, then almost totally replaced with five 189-seat Boeing 737-800s. A single Boeing 737-400 is still in the fleet with 170 seats on board.
In ten years, over three million passengers have been transported, more than 66,500 flight hours.
220 people are currently employed.
On the latter factor Daniela Caruso stressed "We have reached the 10-year milestone, I hope that AlbaStar will fly into the future with my children and grandchildren driving, for their own good, the employees and Sicily"