VietJetAir  (VietjetAir.com) (Ho Chi Minh City) on December 15 launched its ninth domestic route linking Ho Chi Minh City with Vietnam's the paradise island of Phu Quoc. The carrier will also be the first airline operating an Airbus A320 aircraft on the route.
Attending a ceremony to celebrate the route's maiden departure from Phu Quoc International Airport, guest of honor Prime Minister Nguyen Tan Dung was joined by dignitaries from the Central Government, the Ministry of Transport, Kien Giang province people's committee and representatives from VietJetAir. The carrier also marked this special occasion by providing 300 health insurance cards to residents of Kien Giang province living in disadvantaged circumstances.
VietJetAir will become Vietnam's first private airline to open an international route on February 10, 2013 when the airline flies from Ho Chi Minh City to Bangkok. This auspicious date is the first day of the New Lunar Year, so perfect timing for Vietnamese, Thai and foreign travelers planning to celebrate by travelling abroad during this festive season.
The route will start off with round trip per day initially with VietJetAir's newly acquired Airbus A320. The one hour and 30 minute flight will depart from Ho Chi Minh City at 11 am (1100) and return from Suvarnabhumi Airport at 1:30 pm (1330).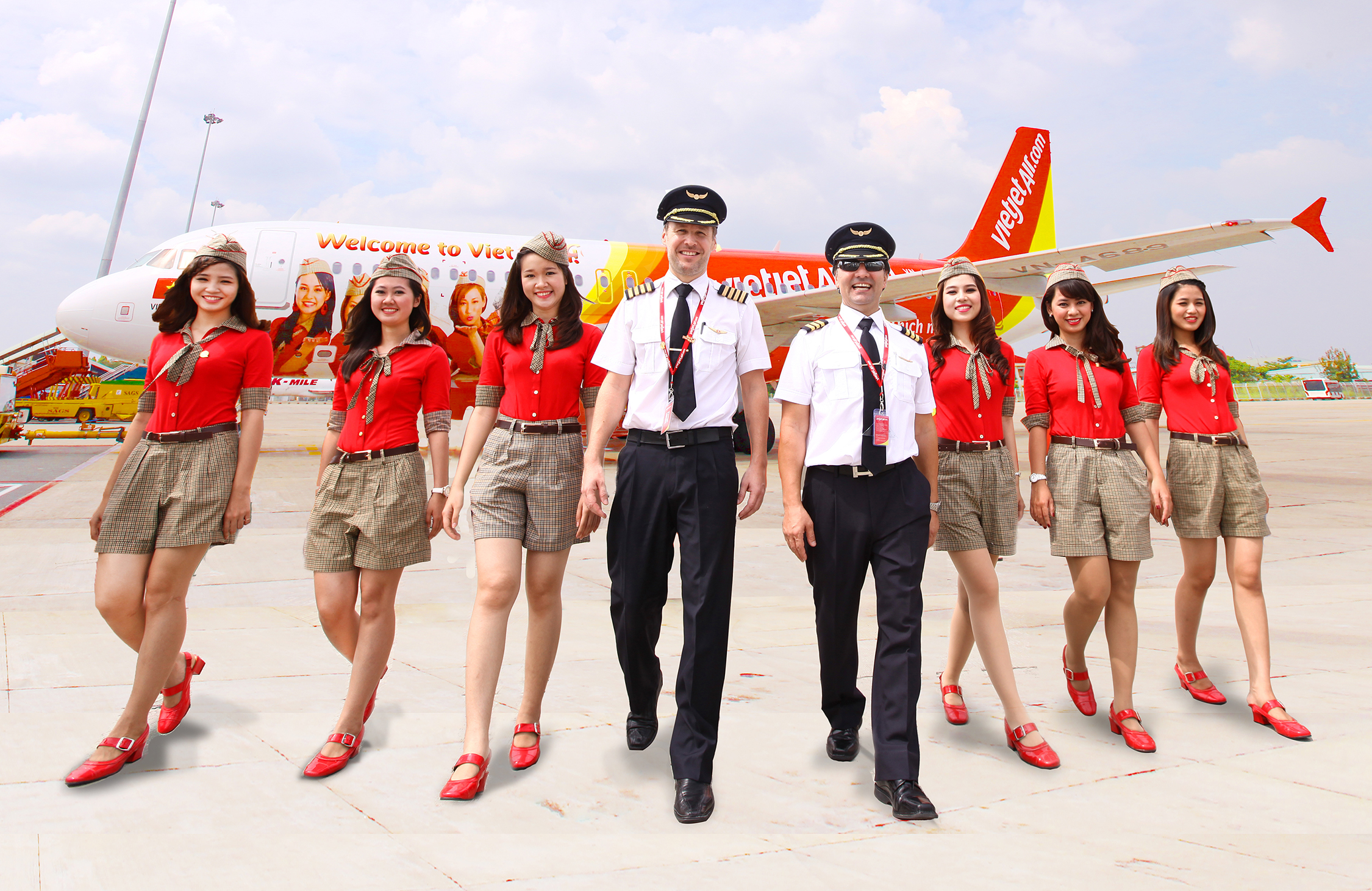 Above Photo: VietJetAir. VietJetAir's flight crew get ready for international operations.
The first private low-fare airline of Vietnam launched operations on December 25, 2011.
Top Copyright Photo: Antony J. Best. Formerly operated by Olympic Air, this Airbus A320-214 registered as SX-OAU (msn 4193) will join the VietjetAir fleet as VN-A699.
Hot New Photos: